Blower House Complex
Fourfold flexibility
The Blower House Complex comprises four halls, each of which can be used on its own or in combination. Two Foyers, Blower House, Pump House and the Compressor Room are presentation areas rich in variety and with a unique ambience. Mighty wind compressors, intricate pipe work and elegant architectural lighting endow the Blower House Complex with a distinctive charm.
The whole complex reveals its full potential when staging corporate functions, gala events, product launches, parties, award ceremonies, conferences, conventions and concerts. You want to divide your event up into different points of emphasis? No problem in the Blower House Complex. Your event can be enjoyed by up to 1,500 people.
If you need any further information, our events management team will be happy to help you at any time.
Floor Plan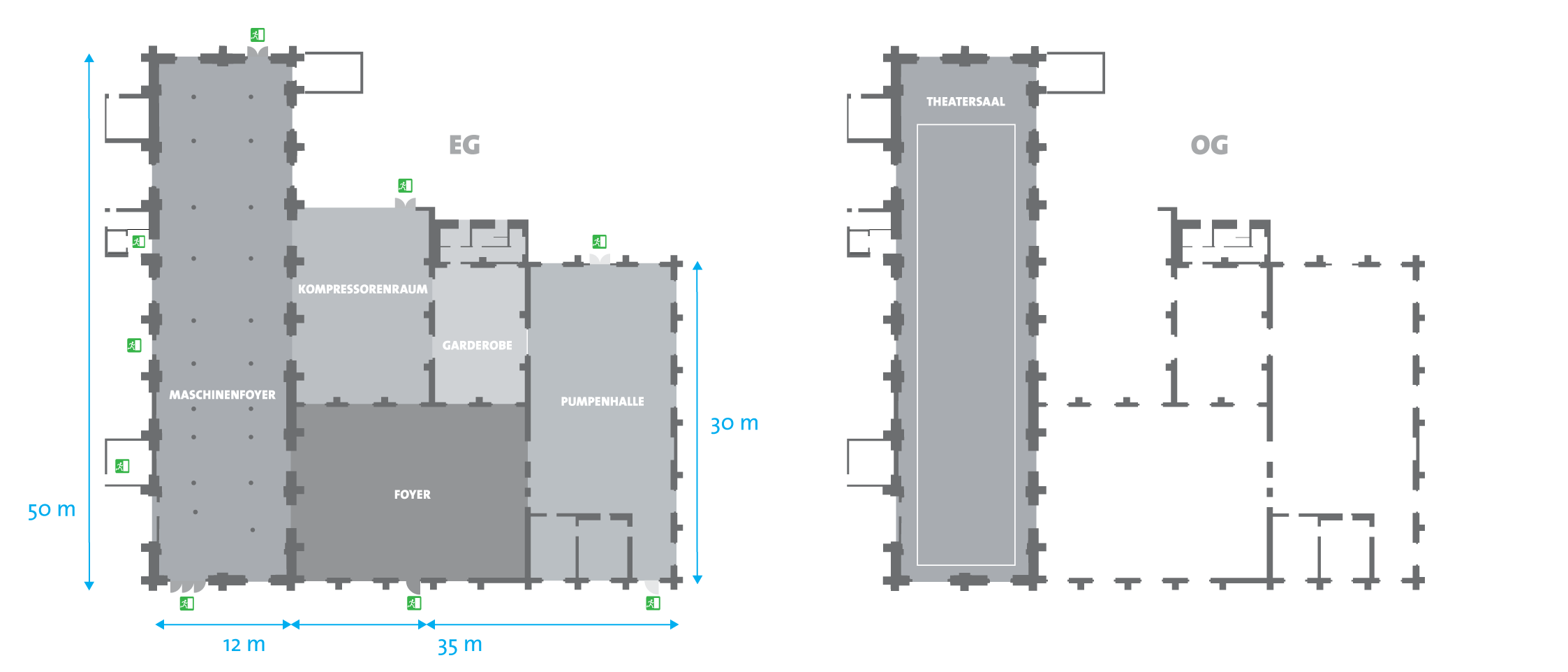 Size
Foyer: 370m²
Compressor room: 240m²
Pump house: 355m²
Theatre hall: 620m²
Machine foyer: 620m²
Capacity
The Blower House Complex can host events for 40 to 1,200 people. The exact capacity is dependent on the combination of the individual halls, furnishing and technical equipment.
Description
Counter, cloakroom, screen, projector, sound system, poser tables, machinery from operational times.